Usage Log Expiry
The following message relates to your Validation ID, which is updated every time you use Simul8 Desktop or Online.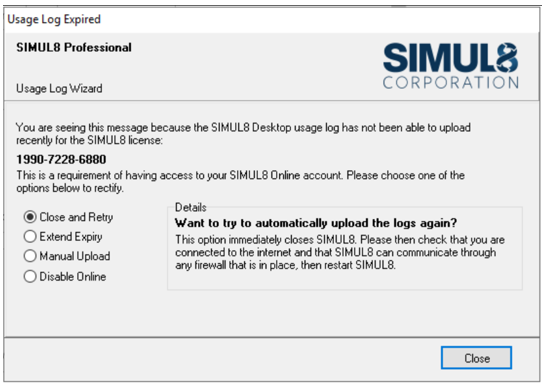 To resolve this:
Close and reopen Simul8 while not being connected to the Internet.

Choose the Manual upload Option, connect to the Internet, and then copy the Usage Log on the link shown in the next message.

Use the Validation ID which should be shown on the page, once you submit your Usage Log details.